Today is Zero Emission Day, a day to raise awareness of the urgent need for cleaner energy sources and environmental protection. In a landscape dominated by CSR reporting requirements, IMO 2023 regulations, European Emissions Trading Standards and increasing pressure on companies to reduce emissions and carbon footprints, Bertling offers a tailored solution - our Ecological Footprint Tracker.
HOW IT WORKS
The challenge is that greenhouse gas emissions data is scattered, often across multiple systems. Companies need access to reliable data at their fingertips to effectively meet their reporting obligations. Knowing your carbon footprint is essential to making informed decisions about environmental protection. This is why our customers are made aware of the emissions associated with their shipment, including the estimated footprint when they confirm their booking. Powered by EcoTransIT, our system seamlessly calculates emissions for entire transport chains across all modes. Real-time results are displayed on a visually intuitive dashboard integrated with your IT platform for easy project management and tracking. Data security is guaranteed by the fact that our IT systems are ISO27001 certified.
Bertling's Ecological Footprint Calculator simplifies emissions tracking, allowing you to easily calculate your carbon footprint and transport-related emissions from project start to finish.
ADDITIONAL FEATURES
For customers looking for a comprehensive sustainability solution, Bertling can tailor offerings to meet the needs of entire projects, ensuring a holistic approach to environmental responsibility.
SUMMARY - BENEFITS
Allows you to compare the environmental impact of different shipments
Raise awareness of your environmental footprint
Helps set and meet environmental targets and KPIs
This can be the basis for developing new strategies for your company
Automated calculation of large transport volumes
Allows for customer-specific transport characteristics
Supports the goal of net zero
Let's work together to make a positive impact on the environment, communities, and society by conducting business in a responsible, ethical, and carefully evaluated manner to support substantive sustainability goals and strategies for a greener future.
Want to know the carbon footprint of a particular transport? That's no problem. On our website, we have integrated a public footprint calculator in the sticky menu on the left. Simply enter the weight, locations, and mode of transport. Our system will give you a clear overview of the emissions.
TRY IT NOW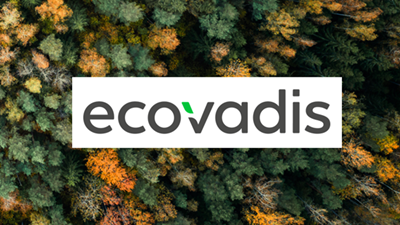 Join us on our road to zero

YOU WANT TO FIND OUT MORE? BOOK A DEMO!