The interaction between IT and Logistics has never been more important and demanding. Seamless reporting, real-time information, and sub-contractor management are managed through Bertling's reliable, secure and high-standard network and server architecture. In this way, downtimes due to machine failures, virus attacks, and slow communication lines in Bertling's global operations are kept to a minimum.
All servers and network connections at Bertling are constantly and actively monitored. Bertling utilizes a control application, which regularly checks the availability and performance of the machines. This software reports errors by generating alert messages per email and text message.
All Bertling offices are connected via a highly secure IPSEC VPN-based global WAN which can (if required) be extended to supplier and client offices. Bertling's operational system is operated via a scalable Citrix Farm consisting currently of 57 clustered Citrix presentation servers hosted in Hamburg. Thus, the deployment of software updates and installations of new workstations are centralized and managed with minimal disruption. More about the technical key facts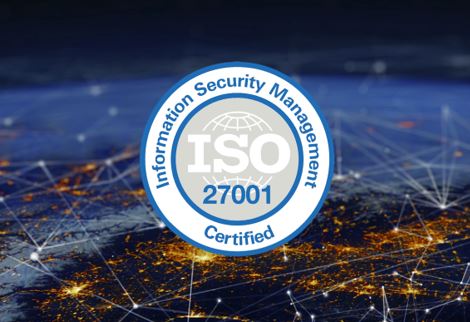 We are committed to keep our data, and especially our customers' data, always secure. This is why our IT system is ISO 27001-certified. 
Own IT company - BESITEC


Tailor-fitted solutions for each client and project
"One-size-fits-all" hardly ever works, especially in project logistics. Every project has different demands, depending on the type of project, the parties, and the systems involved, and of course the scope of work. Bertling considered this when it designed BLU. Consequently, Bertling has divided system interfaces and screens into "standard" and "project-specific". This allows us to add project-specific data fields wherever needed while maintaining the basic concept based on Bertling's existing standards.
This allows Bertling to cater to the projects' requirements with regard to Purchase Order Management, Tracking & Tracing interfaces, Reports, and EDI-set up and enables it to efficiently implement the required features.
Up and down the transport chain
Another key factor in Bertling's concept of "flexible standardization" is the construction of the transport chain. A transport basically consists of cargo that is going through a chain of events; for example - pick up of cargo, packing cargo, the departure from the port of loading, and the arrival at the port of destination. All of these events together make up the transport chain.
These events are split into "standard events" which are part of every transport and "project-specific events" - events that are of particular interest to a specific project - for example, "shipment release", "transshipment", "custom clearance", etc. Therefore the transport chain in Bertling's system contains the standard events but provides flexibility by allowing additional events to be added to the transport chain, according to the project or client requirements.
Every event, standard or specific contains the same set of data:
Type of event
Mode of transport
Carrier name
Location
Address
References
Vessel/flight no/truck no
Planned date
Actual date
This enables Bertling to easily record and monitor every event that the project/client requires and make them available via its Tracking & Tracing interface, its download reports, and the EDI transfers.