At Bertling Logistics we are fully aware of the environmental impact of global logistics services via air, rail, road, and sea freight. However, without these essential services, global supply chains would stop moving and the worldwide distribution of goods would not be guaranteed. To closely monitor, proactively reduce and offset this impact, we have developed corporate environmental, social, and ethical standards, measures (KPIs), and goals to ensure we support the welfare of those local communities and regions in which we operate.
We consider the fight against climate change and the achievement of zero-emission targets a two-way street to which every one of us and every company can contribute by:
committing to the reduction and/or offsetting of corporate emissions and

supporting customers to reduce and/or offset their emissions to meet their sustainability goals.
Bertling Logistics commits to become carbon-neutral by 2030
Through specific measures and global Sustainability KPIs to reduce CO2 emissions in our offices, services and business processes, Bertling Logistics aims to become carbon-neutral by 2030. This target applies to all our global offices, who help to reduce our corporate emissions by 3% or more every year by actioning and following their monthly Sustainability KPIs. Bertling Logistics considers carbon offsetting as a necessary but last-choice measure in achieving the goal. Instead, we are working on various initiatives and green projects to proactively reduce the emissions we generate as a business.
Latest Sustainability News
3 steps towards sustainability
To achieve our goal to become carbon-neutral by 2030, Bertling Logistics as a business has committed to the following 3-step approach:
Measure
Reduce
Compensate
We apply this approach to all our global offices and engage with our worldwide customers and subcontractors to follow the same or similar approach. In doing so, we work with industry leaders to support high-impact, positive change projects and have developed an IT system – our Bertling Ecological Footprint Tracker – to clearly inform our clients about the environmental impacts of transport operations.
The ongoing Covid-19 pandemic and related disruptions in China and other logistical hubs have proven more than ever that when the whole world comes to a halt to battle a virus, global trade is essential to keep the world and people's lives moving and ensure a certain degree of "normality".
This pandemic has also created a new and increasing level of environmental awareness among companies to develop sustainability programs and carbon-neutral goals and concepts to be better prepared for crises in the future and to make the world a better place, also for future generations.
This is what we stand for and strive for at Bertling Logistics every day and in everything we do in all our worldwide offices, with our dedicated staff and end-to-end sustainability solution to our customers across all industries.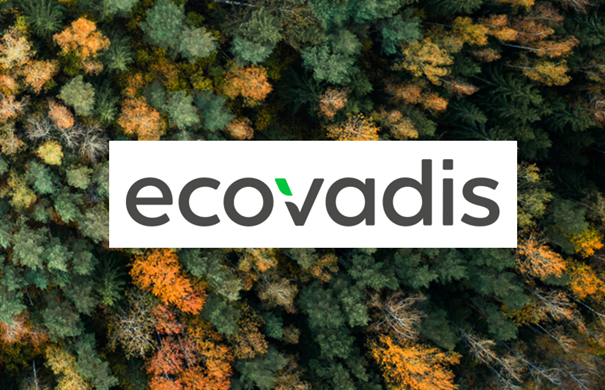 Our Sustainability & CSR Plan and Commitment at Bertling Logistics received the EcoVadis Silver Medal. 
We will continue to develop sustainable logistics solutions for our customers and business partners and are committed to drive positive change and the decarbonization of our industry among our global network now and in the future. At Bertling Logistics, we offer an end-to-end sustainability solution to support our clients' as well as our corporate sustainability goals as climate change cannot and does not wait.
Colin MacIsaac
CEO of Bertling Logistics
HOW CAN WE SUPPORT YOU?
Sustainability Report          Eco-Footprint Tracking          Emission Offsetting