Transporting large volumes of wine can often pose challenges, especially if you are unsure about the best way to package your wine for various points in your supply chain. But do not worry, we are here to provide you with guidance on the most efficient methods.
How do you transport wine?
When it comes to transporting wine, you have several options. You can choose to transport it in traditional bottles or bag-in-box packages placed within dry containers. While these are valid choices, there are more cost-effective alternatives. With bulk transportation, you can choose ISO-tanks or Flexitanks, where the latter has numerous benefits for wine characteristics.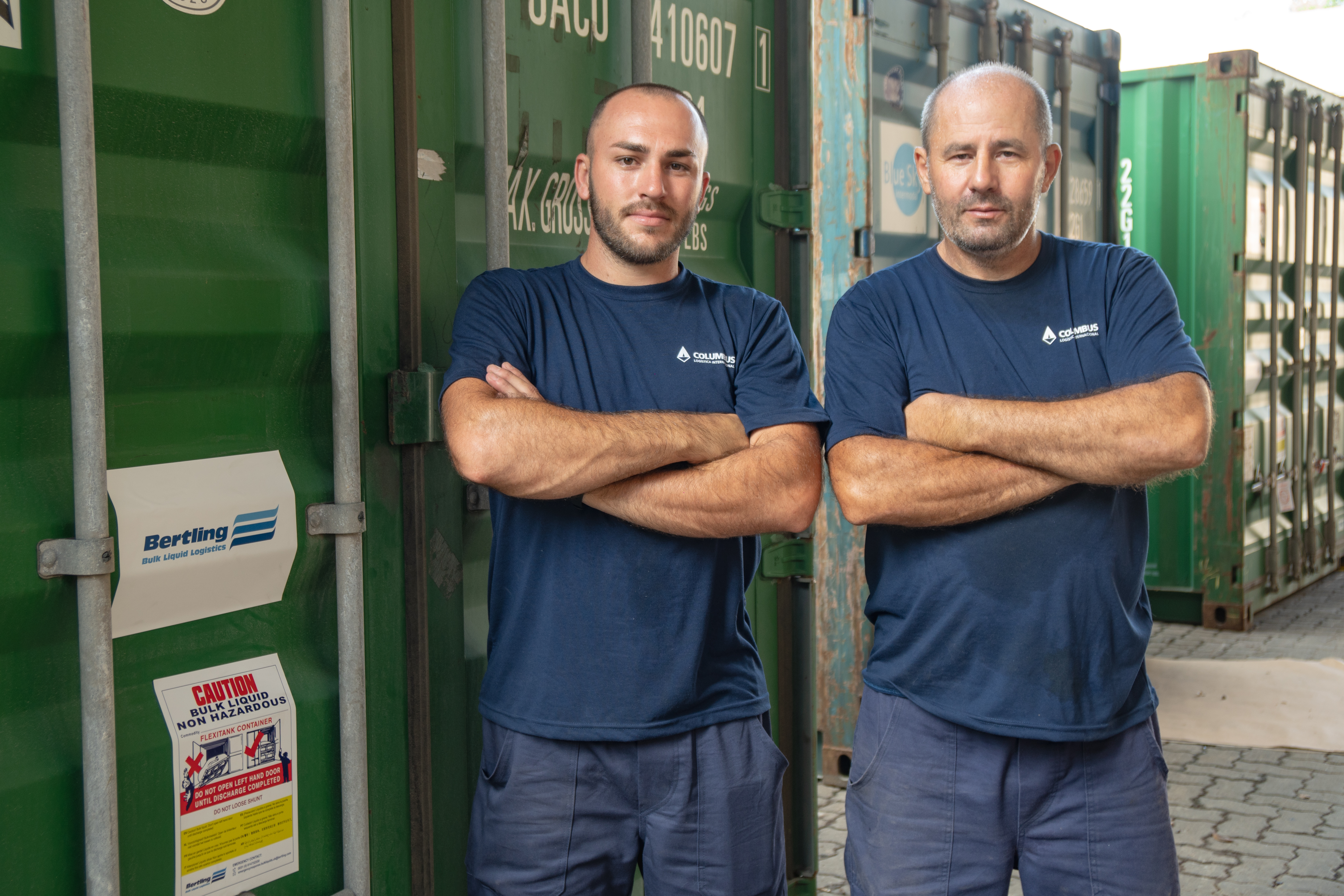 Flexitanks combine flexibility and adaptability, making them suitable for transporting wines of various volumes. The most common Flexitank models can contain up to 24,000 liters, this provides wine producers with the ability to select a tank that works best for their products. Furthermore, Flexitanks offers economic benefits by reducing transportation costs compared to traditional bottle shipments. The transportation costs are also relatively low thanks to the efficiency of the loading and unloading process. With Flexitanks, carbon dioxide can be reduced by minimizing the number of shipments and utilizing more efficient and flexible vessels and container ship networks. Flexitanks can not be reused, this ensures that every tank is clean, and the no risk of cross-contamination. After a Flexitank is used it can easily be recycled. 
If you opt for Flexitanks, you will benefit in several ways:
You can ship larger quantities in a single shipment, resulting in reduced shipping costs.
You can be more environmentally friendly as flexitanks are are recyclable.
Save time loading the wine.
Is it safe to transport wine?
We care for our customers and take the time to understand the local wine industry to ensure your wine is handled with the utmost care. Our commitment extends to building connections with wine producers in the regions we serve, fostering trust and reliability not only with our customers but also with the passionate winemakers. We have developed our Flexitank ourselves to make sure we meet all the needs of the wine producers. The Flexitank is developed with an innovative design that ensures the protection of the wine against impact, contamination, and flavor transfer. The sealing system and robust construction minimize the risk of leakage and safeguard the wine's original character. 
In other words, the Flexitanks helps protect your product by:
Offering greater thermal inertia compared to bottles, making it more resistant to temperature fluctuations.
Being designed with a protective barrier that shields your wine against oxidation and taint compounds.
Flexitanks are made of virgin plastic to provide the best quality without tempering the product's quality or safety.
How much does it cost to transport wine?
The cost of transporting wine can vary based on the region and country, but we have already established strong connections with local partners, such as haulage companies and shipping lines, in all the regions we operate in. This enables us to offer competitive rates and ensure top-quality service for our customers.
Our focus extends to key wine-producing regions, such as South Africa, the United States, and South America. Thanks to our robust presence in these areas, we can offer you some of the most competitive rates for both shipping wine to and from these regions. This allows you to optimize your wine transportation costs, making your supply chain more efficient and cost-effective.
However, our commitment to providing the very best wine transportation services doesn't stop at specific regions. As a part of the Bertling Group, we have a global reach that enables us to offer competitive solutions in almost every market worldwide. So, whether your wine originates from well-established wine-producing regions or emerging markets, you can count on us to deliver cost-efficient and reliable transportation solutions.
Transporting large volumes of wine doesn't have to be a hassle when you choose the right approach. With Flexitanks, you can save both time and money while ensuring the safety and quality of your valuable wine cargo. Contact us to get our latest rates.