Corporate giving and other Corporate Social Responsibility Actions are high on the agenda at Bertling Logistics. We continuously support local and global charity organizations to contribute to the welfare of the communities in the countries where we operate.
Below is a list of charity organizations we supported throughout the year 2022 with either money donations, volunteering, or item collections:
November 2022 – Donation to Hanseatic Help for Ukraine Refugees
On today's Giving Tuesday we are happy to donate some sweat suits, t-shirts, and socks to Hanseatic Help. With the upcoming winter season, the organization is particularly looking for warm respectively long-sleeved clothes.
Everybody from our Germany offices can still support. We will deliver all donations on 8 December 2022 to Hanseatic Help. All donations can be dropped at the usual spot in Martha's and my office in International (4th Floor).
Here is a list of all items currently required by Hanseatic Help: https://www.hanseatic-help.org/ukraine-hilfe/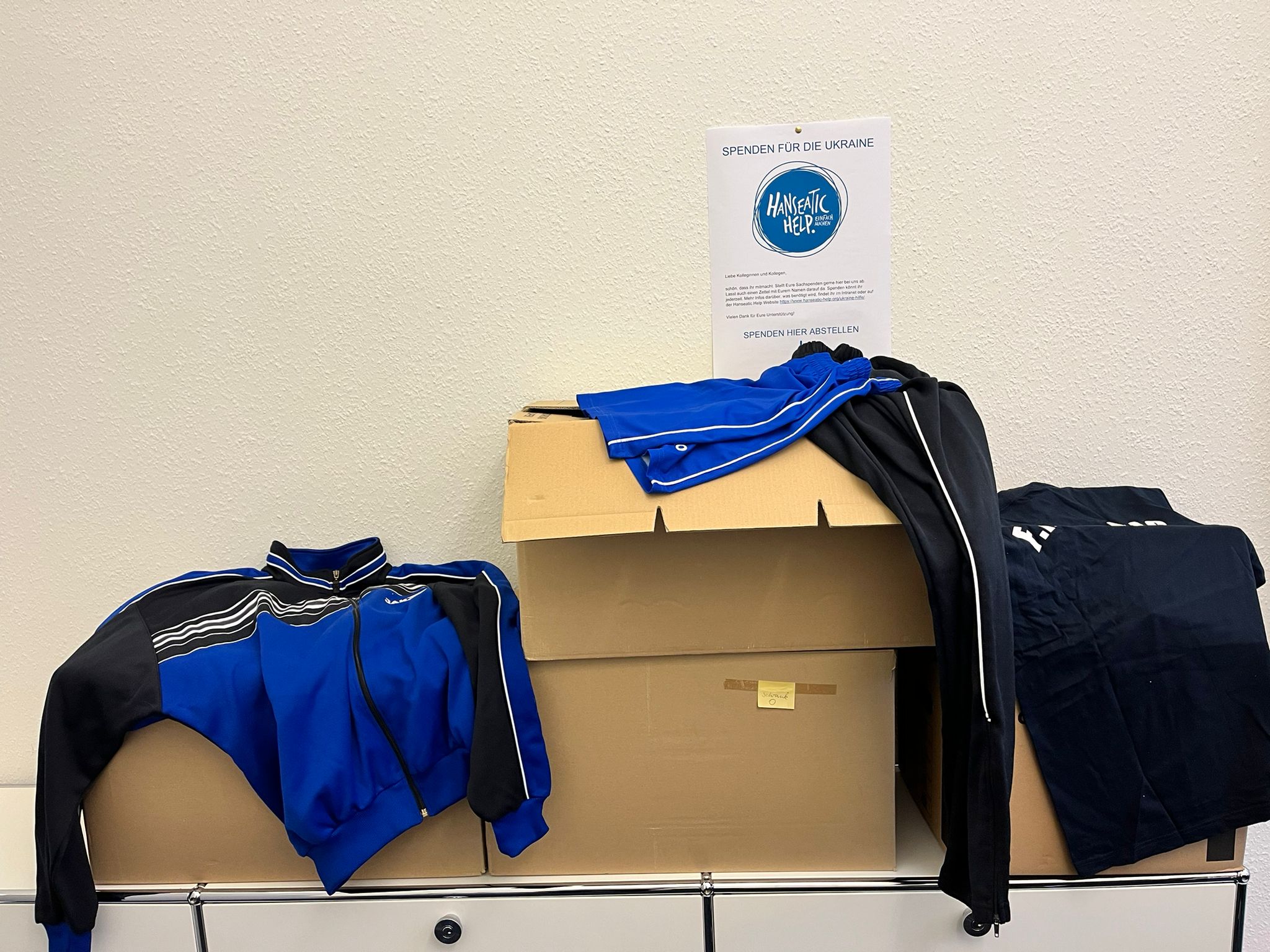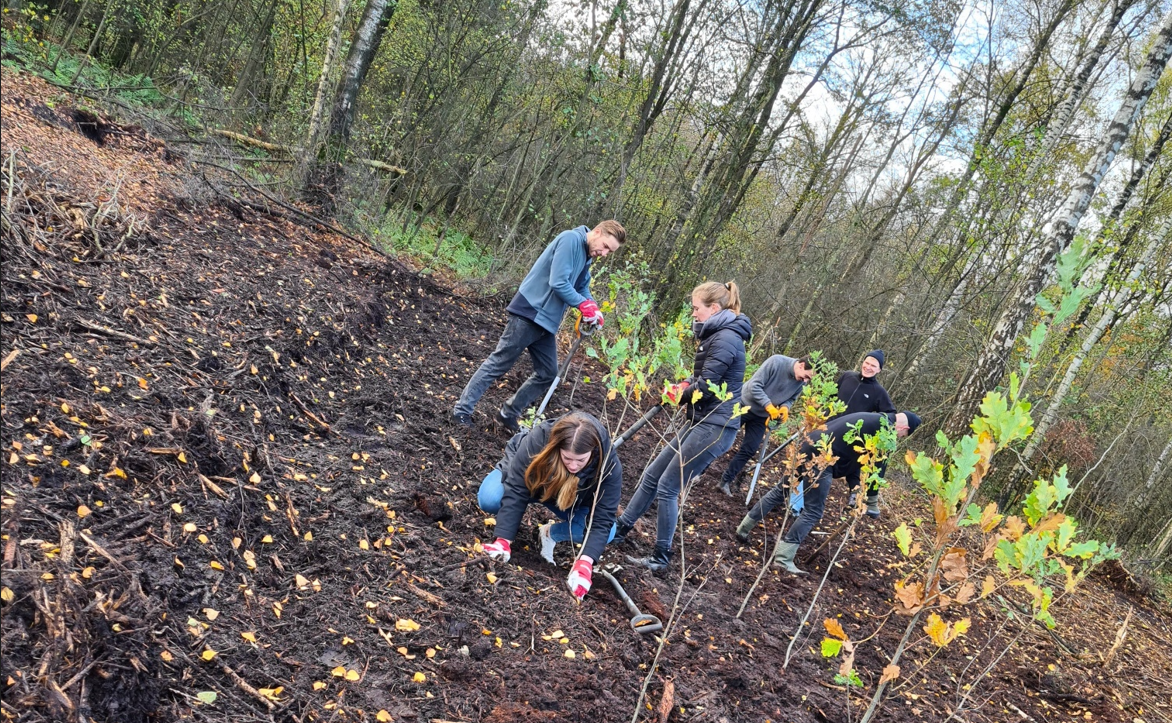 November 2022 – Tree Planting in Itzehoe
We from Bertling Logistics attended Germany's largest tree-planting action in 2022 organized by PLANT-MY-TREE®. With our donation and personal support, more than 270 trees were planted in Itzehoe, near Hamburg. We were excited to plant some of the trees ourselves and look forward to continuing our collaboration with PLANT-MY-TREE®.
September 2022 – Donation to Hanseatic Help on International Day of Peace on 21 September 2022
On International Day of Peace, we raised awareness again for our support for Hanseatic Help, who collect and deliver relief goods to Ukrainian refugees. Hundreds of people – among them many children – still arrive in Hamburg every day, leaving their destroyed hometowns in Ukraine to stay in Germany for an unknown period of time, maybe even forever. And here starts the work of Hanseatic Help to provide refugees with relief goods for a good start in Germany, in particular hygiene items, baby items, clothes, and school items.
As the next school year started in August, we were happy to deliver school bags, rucksacks, kid's toys and baby hygiene items to Hanseatic help to support their important work.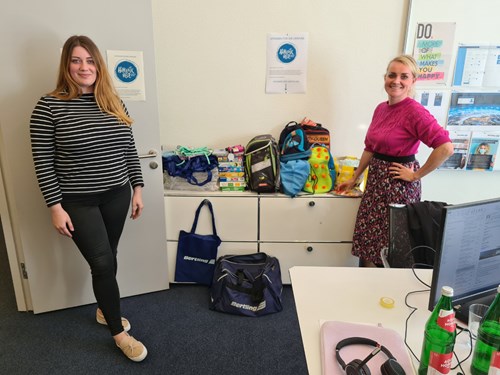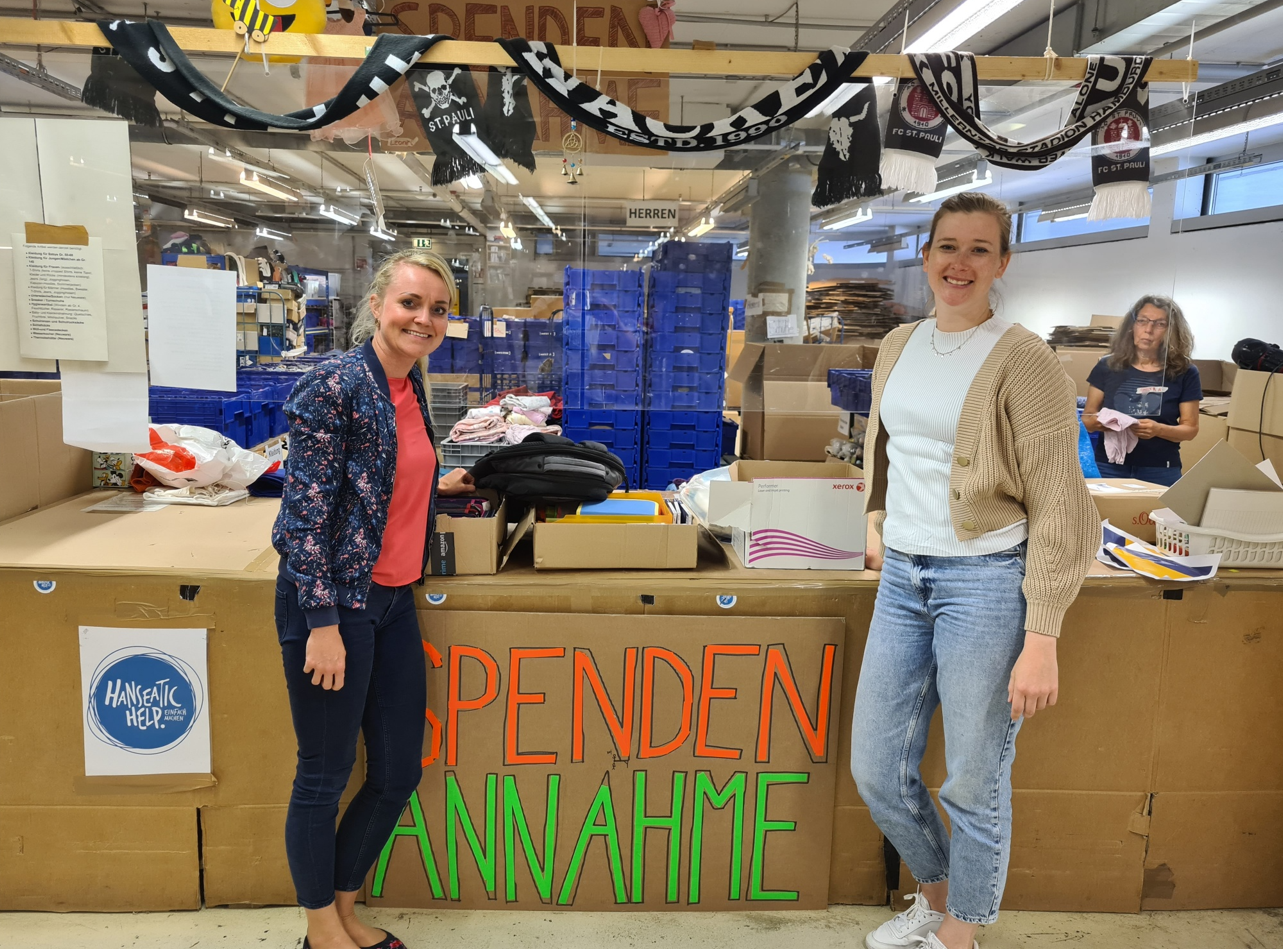 August 2022 – Donation of School Items to Hanseatic Help
In summer this year, we were happy to deliver some packages with donations like baby items and school stationery to Hanseatic Help in Hamburg.
With the support of our colleagues in Germany, we contributed to a smooth school start for refugees from the Ukraine here in Northern Germany.
June 2022 – Bertling Logistics supports "Friends of Green Suriname" on World Rainforest Day, 22 June 2022
Today, 22 June is World Rainforest Day – an important environmental event to keep raising awareness, knowledge, and action to protect one of the Earth's most valuable resources – our rainforests. The day is a celebration of these valuable natural treasures and is intended to spur action to protect them – and we from Bertling Logistics supported our partner Conservation International with a donation for their "Friends of Green Suriname" project.
June 2022 - Bertling Logistics supports Ocean Clean-Up Project on World Oceans Day
Today, 8 June 2022, is World Oceans Day, and we are happy to support the Global Clean the Ocean Project operated by our offsetting partner ClimatePartner with a donation.
The Global Clean The Ocean Project operates worldwide and shall stop plastic waste from entering the ocean. Over 8 million tons of plastic waste end up in the sea every year. Developing countries especially often lack infrastructure for proper waste disposal.
June 2022 – Bertling Kazakhstan spreads Joy at the Orphanage in Shanyrak Village on International Children's Day
The first of June is Children Care and Protection Day in Kazakhstan and International Children's Day worldwide. Kazakhstan's President Tokayev declared 2022 as the Year of Children in his New Year's address to the nation, because the well-being of children is the basis of a bright future and sustainable progress.

As such, on 1 June 2022, Bertling Kazakhstan ordered a number of delicious cakes which were then sent to the children's orphanage in Shanyrak Village - a place they sponsor and regularly support - so that each child can celebrate their international Day and feel special and cared for. The cakes were accompanied by a bouquet of flowers for the Director.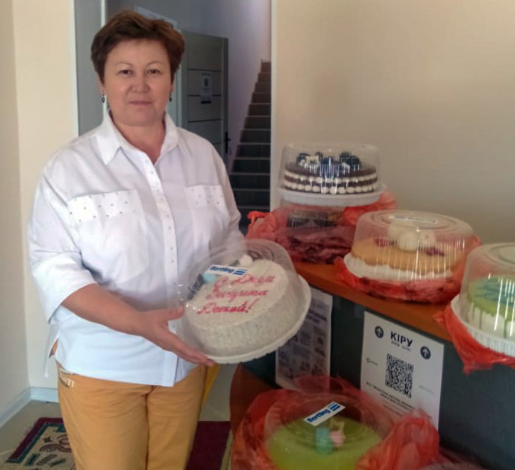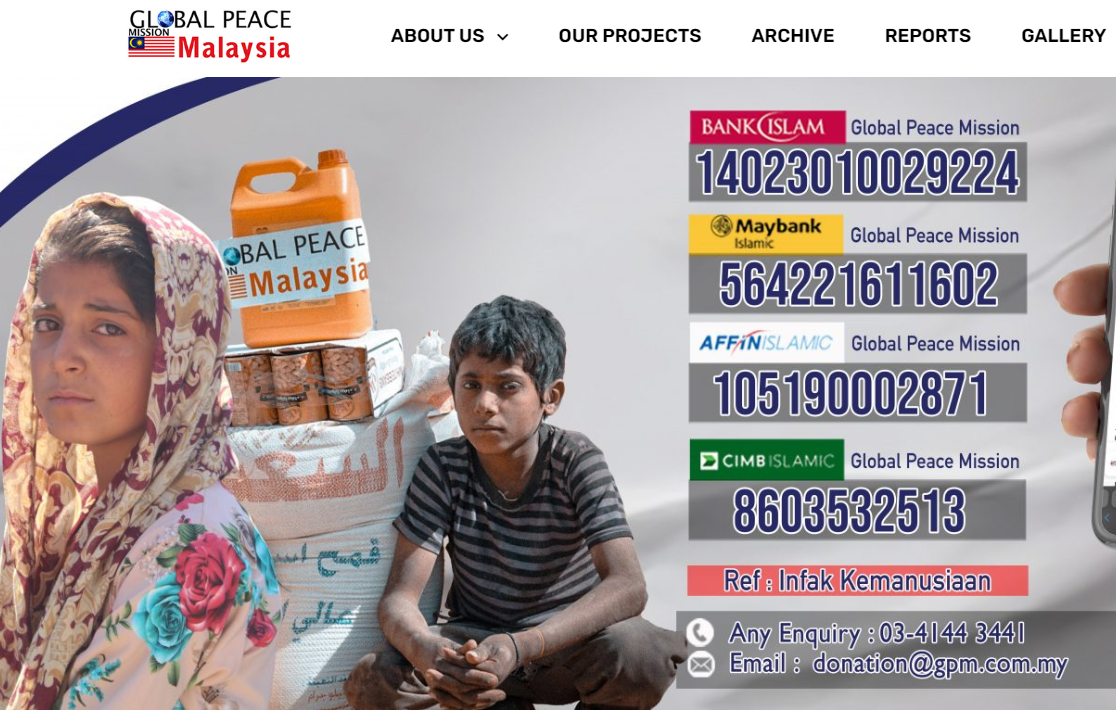 April 2022 – Bertling Malaysia donates to "Global Peace Mission"
Our Malaysia Office arranged for a donation to Global Peace Mission (GPM) Malaysia for one of their campaigns "Operasi & Kebajikan". The organisation was established in 2001 and has since then been actively involved in promoting the importance of fostering and maintaining universal peace through awareness programs and information for the community as well as raising funds to assist victims of war and natural disasters such as floods, earthquakes, famine and tsunami.

Read more
April 2022 – Bertling Lima donates to "Traperos de Emaus Samaritano"
Our local team made donations to the charity organization "Traperos de Emaus Samaritano" Association, which cares for children, adolescents and poor families.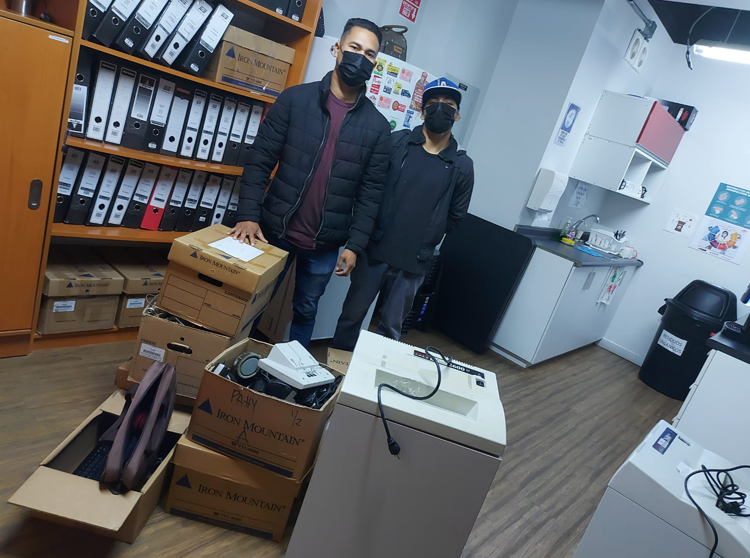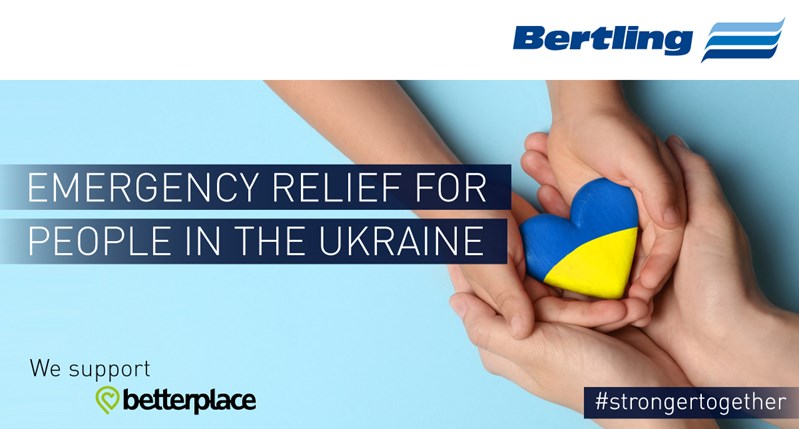 March 2022 – Bertling donates to "Nothilfe für die Ukraine" via Betterplace
There is war in Europe, after 75 years of peace. While the fights continue, the political situation is still unclear, but one thing we know for sure: the civilian population is affected the worst.
The pictures reaching us of Ukrainian refugees are heartbreaking and help is urgently needed at every angle.
We were happy to support Betterplace with their important Emergency Relief Project for support people from Ukraine.
our fundraising campaign on betterplace          read more
March 2022 – Bertling Sweden donates to UNICEF
Children are our future, and we believe in every child's right to have enough food, clean water, education, and healthcare. Even though they are innocent of crises caused by climate change and war, it's the children who suffer the most.
UNICEF helps people in vulnerable parts of the world with food, water, and medical supplies, and we want to help them with their important work. We encourage other people to also donate. No matter how small the donation is, it can help save lives.
January 2022 (ongoing) – Bertling Kazakhstan continues to support "Shanyrak" orphanage
At the end of 2021, there was an official opening of the new complex "Shanyrak" orphanage. Bertling sponsored the improvement of the assembly hall, stage decoration, installed blinds, partially paid for the curtains in the buildings of residential and administrative complexes, purchased 88 mattresses, donated a LED screen.
For the period from January to April 2022, our company sponsored "Shanyrak" orphanage: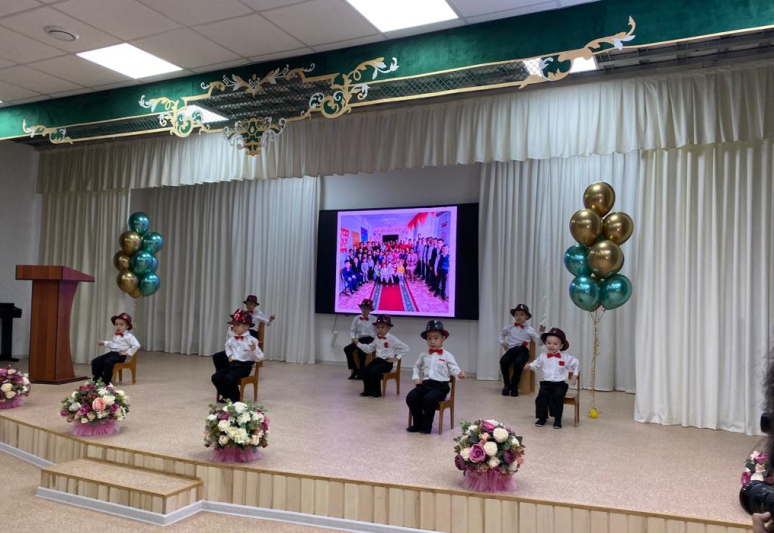 In January, railway tickets were bought to the city Schuchinsk to the Baldauren winter camp (Borovoe resort) for 7 pupils of the Shanyrak orphanage and adults accompanying children.
In March, the company moved the rest of the things (beds) from the old village to new, helped to dismantle all the split systems (AC) in the old building and install 3 split systems (AC) in the new building.
In addition, Bertling provided charitable assistance last year:
Center for the Development of Special Children "Zein Atryau" in the purchase of building materials and in payment for construction and installation works.
Public Fund "Senim Tiregi" - in the purchase of sports equipment, teaching aids, goods for an inclusive office, office equipment, stationery.
We sponsored the training of young specialists in applied analysis of the ABA methodology in inclusive classrooms.
In February 2022, we sponsored the visit of the Curator (behavioral analyst) from Nur-Sultan for testing and for a general consultation on the dynamics of children.
HOW CAN WE SUPPORT YOU?