The UN's maritime organization has agreed on a revised climate strategy for 2050. Nordic shipowners' associations are positive toward the revision, calling it historical.
After a week of negotiations in IMO's climate committee, MEPC, the member countries have just secured a revised climate strategy up to 2050. 
According to the document that details the revised strategy, which has been shared with ShippingWatch, the agreement includes: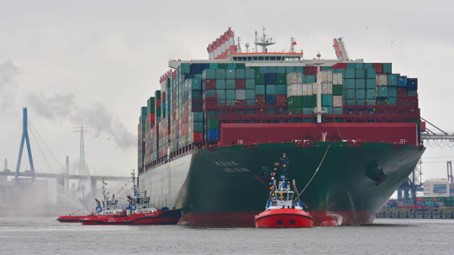 "Net-zero GHG emissions by or around 2050, i.e. close to, 2050, taking into account different national circumstances." 
The committee has also agreed on indicative checkpoints for 2030 and 2040. In 2030, all greenhouse gas (GHG) emissions should be reduced by 20 percent, but striving for 30 percent, while in 2040 the target is 70 percent reduction, but with strive for 80 percent. 
The Nordic shipowners' associations, Danish Shipping and Norwegian Shipowners' Association, are both ostensibly positive in regards to the revised ambition. 
"It is truly positive for the climate and historic for shipping that the IMO is finally accelerating the green transition. It demonstrates a strong global willingness to address climate change in the sector, and right now, I am both happy and relieved that it succeeded," says Anne H. Steffensen, managing director of Danish Shipping, in a statement.
Helene Tofte, director of international cooperation and climate at the Norwegian Shipowners' Association, calls the agreement "historical."
"It has been over three years since Norwegian shipping set a target of net zero emissions by 2050, and it is truly a milestone for the climate efforts in shipping that the IMO now adopts a goal of zero emissions for global shipping as well," she tells ShippingWatch.