Today, 25 April 2023, marks "Tag des Baumes"(Day of the Tree) in Germany. We would like to use this occasion to remind everyone about the importance of trees for life on our planet and also highlight again the important work of PLANT-MY_TREE® and their reforestation projects.
Back in the autumn of last year, we were happy to support their tree-planting action in Itzehoe, Germany. Have a look at the video below: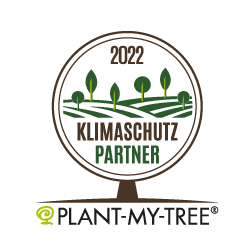 Since last year, we have been a "Bronze Partner" of PLANT-MY_TREE® and will continue to donate to their projects and plant trees ourselves throughout the year. You can donate as well by clicking on the button below. Let's do this, as every tree counts.
Contact sustainability@bertling.com to find out more. We appreciate your support and look forward to discussing how we can jointly contribute to a greener tomorrow.