We are pleased to announce another important step on our way to becoming are a more sustainable business: As of March this year, we are a proud PLANT-MY-TREE® Bronze Member and will support selected tree planting projects in Germany from now on.
In our industry, it is often still challenging to reduce emissions as adequate alternatives are still missing or unavailable. Therefore, the most effective way to lower the carbon footprint is emission offsetting to remove CO2 from the atmosphere.
To start of our collaboration with PLANT-MY-TREE®, we will plant trees in the Harz Mountains in Germany, a region in which large parts of the forest were destroyed by bark beetles and heavy storms. Reforestation is in process, but it will take decades to turn the Harz again into the beautiful ecosystem it used to be.
Stephanie Luening, Director of Tendering and Marketing, recently went to the Harz Mountains over the weekend and took a video from her car while driving towards Braunlage, a well-known skiing and hiking town, approx. a 10-minute drive away from the Brocken, with its 1,141 m the highest in the Harz Mountains. "Usually, you drive through a beautiful forest landscape on the way up to the top of the Brocken. Nowadays, there is not much left other than grey relicts of what used to be one of Germany's most forests and beautiful National Parks", Stephanie says. See for yourself (link to video)
"Our company's roots are anchored in Germany and therefore we wanted to support a local tree planning initiative", says Colin MacIsaac, CEO of Bertling Logistics. "We are happy to make a little but urgently needed contribution to the important work of PLANT-MY-TREE® and I will later this year go there myself to take a look", Colin continues.
"We would like to thank Bertling for their support and are happy to have them as tree planting partner on board", says Denis Spiers, Head of Sales and Marketing at PLANT-MY-TREE®. "Together we can do a lot of good in the Harz Mountains and elsewhere in Germany. The demand is huge", Denis sums up.
As the tree planting season has started, we will in May plant some of the trees we donated ourselves and will share pictures accordingly.
Tree planting via PLANT-MY-TREE® – our donation for a greener tomorrow.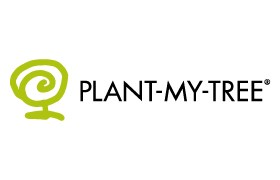 About PLANT-MY-TREE®
PLANT-MY-TREE® carries out reforestation, which includes afforestation projects, forest conversion, and forest protection on mainly own areas in Germany. Their goal is to provide both private individuals and companies with a simple, meaningful, and long-term opportunity to play a part in protecting the environment and climate. This results in long-term CO2 compensation and thus sustainable environmental and climate protection. Read more on: https://www.plant-my-tree.de/en/