Another important management appointment to share at Bertling Logistics is Richard Brown becoming our General Manager in Saudi Arabia. Richard moved to Dharan already in the summer, used the past weeks to settle, get to know our local team and JV Partner, Al Khaldi, and started to visit existing and potential customers. Richard is now leading our commercial and operational activities in the Kingdom.
Richard has been at Bertling since 2018 and was our Site Project Manager in Tengiz, Kazakhstan. He did an excellent job in supervising our local operations and logistics teams, implemented complex HSE standards for the logistically and technically challenging operations in remote environments, and thus contributed to the overall successful project execution.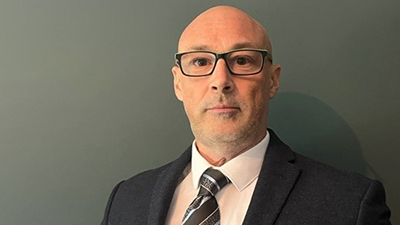 Richard has been in the logistics business for over 20 years already. He used to work with many global logistics companies including CEVA, DB Schenker, and DHL. Richard also worked for Bertling in Iraq back in 2013/14. He is used to working abroad, is a team player, and always puts a great focus on local content.
We are excited to have Richard with us and now working for us at our Al Khaldi/Bertling Logistics JV Company in Dharan. We are happy to count on this expertise and knowledge in driving our business in Saudi Arabia forward.
Richard, congrats on your new role at Bertling. You can count on the support from the whole group in increasing our footprint in Saudi Arabia. All the best!