The Panama Canal will likely keep restrictions on shippers in place this year as a drought has caused water levels at its main lake to drop to a four-year low, leading to a line of ships waiting to transit the waterway. 
The canal authority said it will aim to keep draft restrictions, which limit how deep a ship can sit in the water, at no lower than 44 feet (13.4 meters) for large, Neopanamax ships throughout this year's drought, Ricaurte Vasquez, authority administrator, said in a Wednesday interview from Panama City.
The limit will allow passage for most vessels, though some ships like container and dry bulk carriers will have to lighten their loads, he said.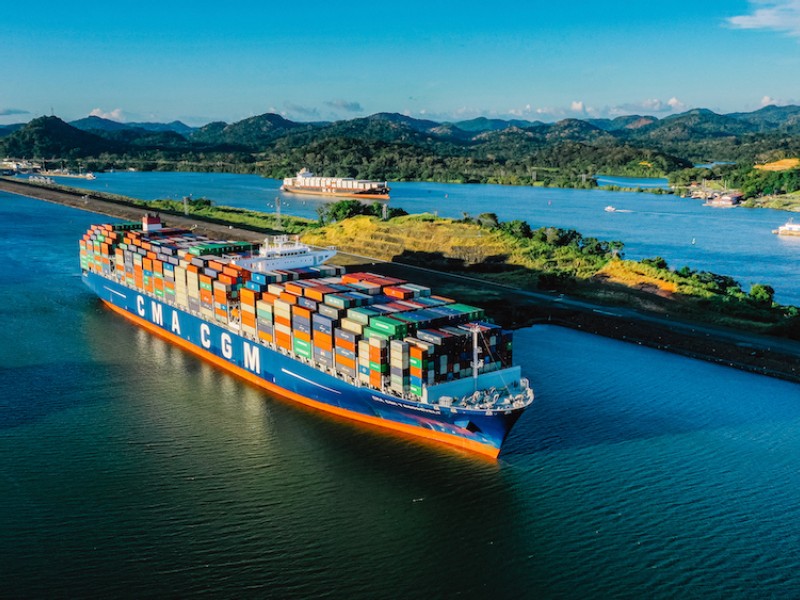 In order maintain a draft of 44 feet, the canal authority is restricting the number of ships that cross the canal each
day. The canal authority is currently allowing roughly 30-31 ships per day to transit the waterway, down from 36-37 "on a very good day," Vasquez said. 
Allowing more transits would cause water levels to fall further at Lake Gatun, which is projected to drop to 79.5 feet by August from 79.7 feet now, the lowest since July 2019 during a previous drought.  
Water from the lake is used to fill locks during transits and then washed out to sea. The freshwater lake also provides drinking water to about half of Panama's population. Vasquez said the strategy, combined with anticipated rainfall, is designed to bring lake water levels back to 84 feet by mid-November, when the next dry season is expected to begin.