We are excited to announce that our website www.bertling.com got its long overdue facelift and now appears in a much more modern, user friendly and fresh design. Our website represents our three global business units – Logistics, Shipping/Chartering and IT and combines all relevant corporate information about the Bertling Group.
Sliders on start page
There are different sliders when opening the website, which easily guide visitors to the area of interest. Keywords below the headlines guide to the key contents of these areas.

Easy & transparent office search
All our global offices can easily be searched for under "Find an Office" in the upper right corner of the website. All offices are pinned on an easy-to-navigate map. In the search we know distinguish between the type of office (e.g. logistics, shipping, agent, warehouse, etc).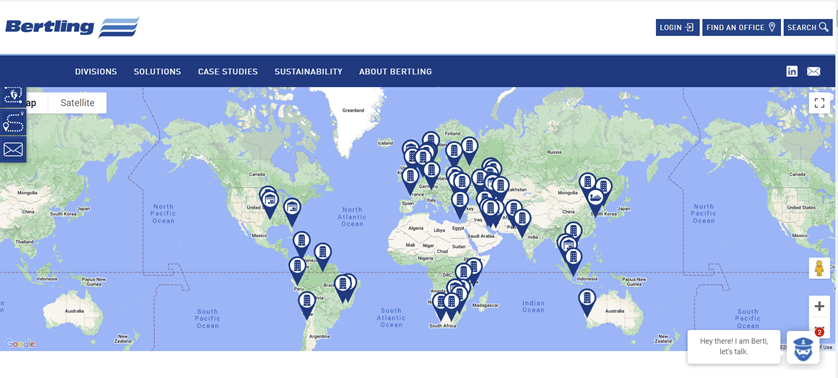 We got rid of the office detail pages and show the office contact details & key contacts now. Any additional information related to an office (if any) can be found under "Local Info" below the office contact details.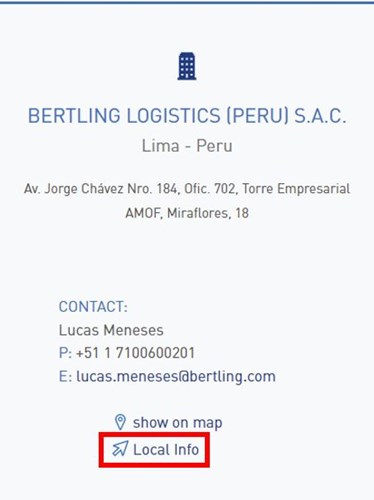 Full text search
In addition to the office search, our new website encompasses a full text search to easily find what you are looking for. When you click on the search icon in the upper right corner of the website, a text field appears next to the Bertling logo on the right, in which you can type your search word.

All Bertling News at a glance
We will from now on share all external news from our website on other channels to encourage all people interested in our Bertling News to visit our website to find out more. The most recent news is displayed on the website start page. By clicking on "all news" you can review all news we published on our website this year.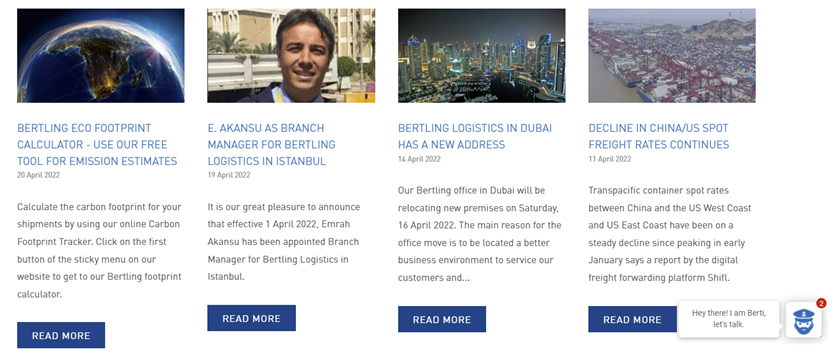 Case studies in new design
Also, our global case studies appear in a new look. You can filter them by "industry", flip through the picture and read the transport related details next to the pictures.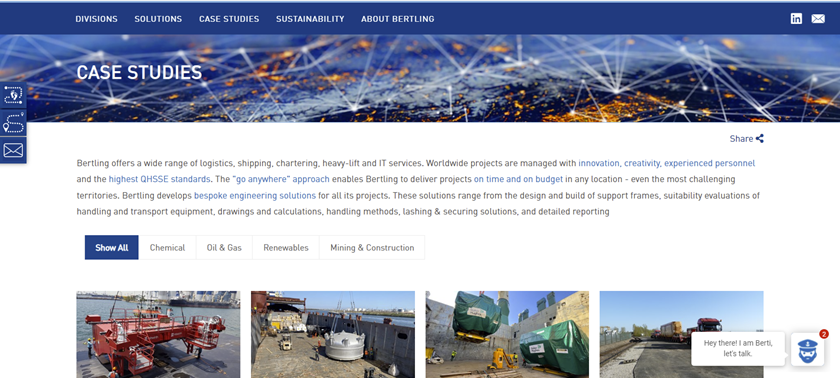 New content: Sustainability at Bertling Logistics
In line with our recently announced Sustainability Report, you can now find all related information about our Sustainability Concept at Bertling Logistics in the Sustainability Menu in the main navigation. This subject is far too important and therefore deserve a dedicated space on our website, in which visitors can easily find all information about our end-to-end sustainability solution.
Our Sustainability Report can also be downloaded from this section: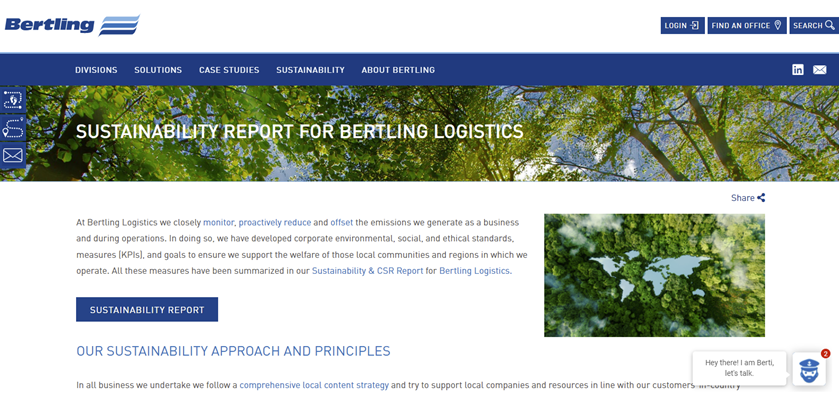 Easily share website content
Each content page on our new website includes a "Share" button via which you can share the link to a page via email or directly on LinkedIn. Like this you can easily guide people to the information they might be looking for or which might be of interest for them. We will also use this function in our external communication to encourage people to browse our website for further information.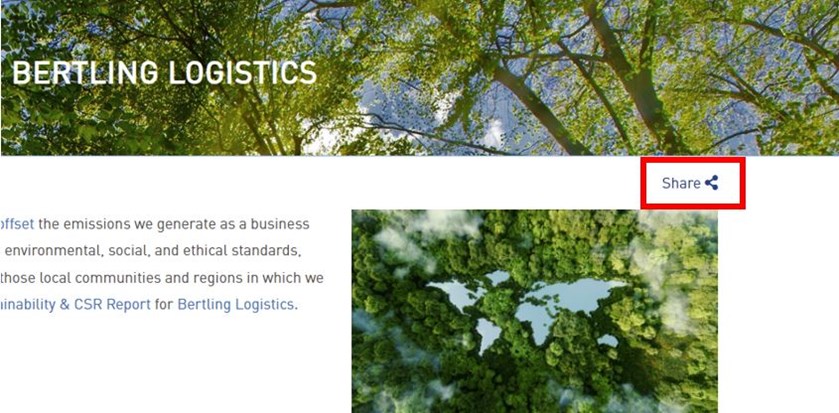 Website elements you know already
Our left side sticky menu has been taken over from the old website. It includes our Eco-Footprint Tracker, a simply Tracking and Contact section. We highly encourage all visitors to try out these very hands-on tools and let us know your experience.

Also, our Chatbot "Berti" is available on our new website. Berti shall help visitors to easily find what they are looking for and will guide them to our website support team for further assistance.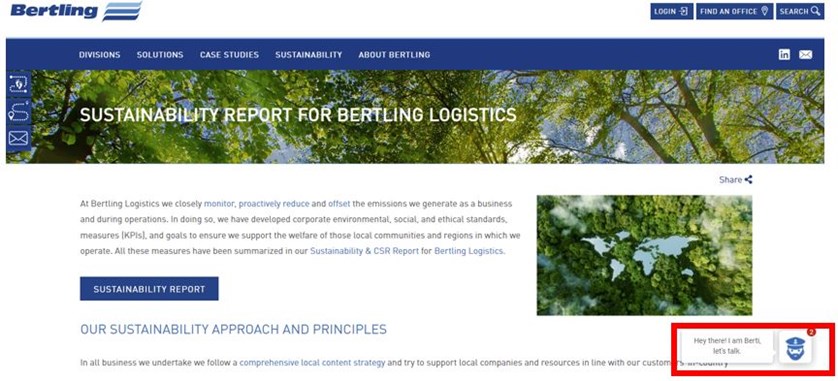 Why there is no Cookie notice on our website
Our website does not automatically set cookies and we are using Matomo as visitor tracking and analytics tool, which seeks the visitors' approval before any cookies are set. This applies e.g. for loading maps on our website. Further information about our analytics tool can be found here: https://www.bertling.com/data-privacy/
We hope you like the new look of www.bertling.com and, as usual, welcome your feedback and ideas for improvement. Take a look now, browse around and get in touch with us in case of any questions or support required.