Responsible logistics solutions and the commitment to the ecological transition – or "Road to Zero" as we call it at Bertling Logistics – are part of our Sustainability & CSR Plan and Commitment.
Bertling Logistics joined EcoVadis in 2019, and since then we have continuously enhanced our company policies, commitment, and actions – which, in October 2022 – resulted into an EcoVadis silver ranking, which we are very proud of. Moreover, EcoVadis ranked us on the 86th percentiles of all companies disclosing to them. This means that our score is equal to or higher than 86% of all companies evaluated.
ABOUT ECOVADIS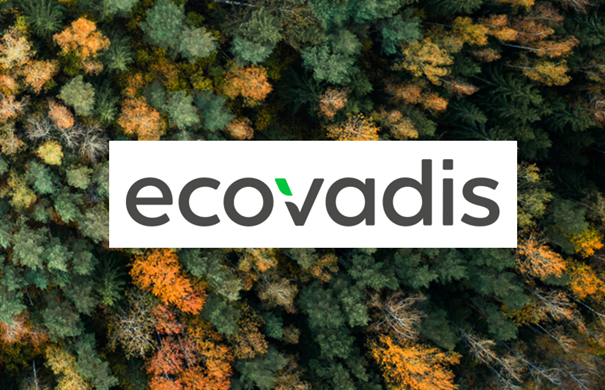 EcoVadis is the world's most trusted provider of business sustainability ratings across all industries. EcoVadis ranks companies' social and environmental responsibility covering 21 topics in 4 areas: environment, labor and human rights, ethics, and sustainable procurement. Based on the information and level of actions taken by the evaluated company in these areas, EcoVadis ranks the level of the company's CSR activities in bronze, silver, or gold.
WAY FORWARD
We will use the good ranking of our CSR activities as part of our Sustainability Concept to implement further measures, continuously improve those we have in place already, and expand our current activities now and in the future with the full support of our worldwide offices at Bertling Logistics. In summary, we consider our EcoVadis silver ranking as recognition of our achievements and commitments so far and as an incentive to further enhance our corporate CSR activities as part of our Sustainability Concept. The next EcoVadis evaluation is due in October 2023, and we are already working on the improvement areas recommended to us. To request a copy of our EcoVadis scorecard, please contact our Sustainability Team at sustainability@bertling.com. 
HOW CAN WE SUPPORT YOU?
Our most recent CSR activities at Bertling Logistics can be explored in our news section by selecting the "CSR" news category. You are looking for responsible logistics solutions and would like to find out more about our sustainability solution on how to measure, reduce and offset emissions generated during transports? Then let's get in touch.