We would like to share a recent interview done by Project Cargo Weekly with the General Manager for our Australian JV Company Clemenger Bertling Projects, Chris Nicholson.
Chris was asked where he is coming from, what his industry background is, how he sees the market developing and what the way forward is with our Australian JV Company.
Click here (Clemenger Bertling Projects - Perth, Western Australia - Project Cargo Weekly) to read the full interview.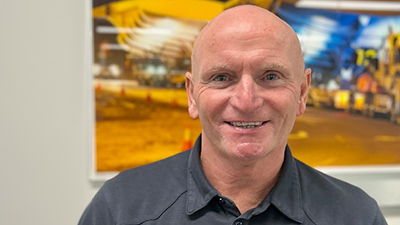 The JV combines Bertling's global logistics strengths and Clemenger's local transport know-how and onshore services and resources
Says Chris.
Click here to read more about our JV Company Clemenger Bertling Projects and our end-to-end logistics
services to and from Australia.
About Project Cargo Weekly (PCW)
PCW is an e-newsletter that was first published in 2018. It focuses on interviews with Project Forwarding and Shipping Industry Professionals and has over 40,000 newsletters recipients worldwide and it is published every Thursday. The organization is based in Hong Kong with global connections to industry experts and media partners.