Let us introduce Bertling Sweden's new sustainability advocate, Matilda Gustafsson!
HOW DOES IT FEEL TO BE THE NEW SUSTAINABILITY ADVOCATE FOR BERTLING SWEDEN?

I am very honored to take over after Hilma Ståhl who has done an incredible job being Sweden's Sustainability Advocate and leading our Sustainability Team successfully for several years. Overall, it feels very exciting and fun!
Matilda started working at Bertling Sweden as a student in 2020 and later took on the role as Change Manager in 2021. As a Change Manager she helps to support the company on our growth journey.
As we aim to grow our business further that comes with many changes, both expected and unexpected ones. It may be changes that are triggered by our actual growth or changes that happen in the external environment such as changes in regulations or consumer behavior among other things. To stay competitive as an organization we need to be alert and handle these changes, and that's what I am here to facilitate. As Heraclitus said, ''change is the only constant in life', not only for individuals but also for businesses. And my role includes supporting our MD, but not least supporting our great teams in whatever changes that are coming.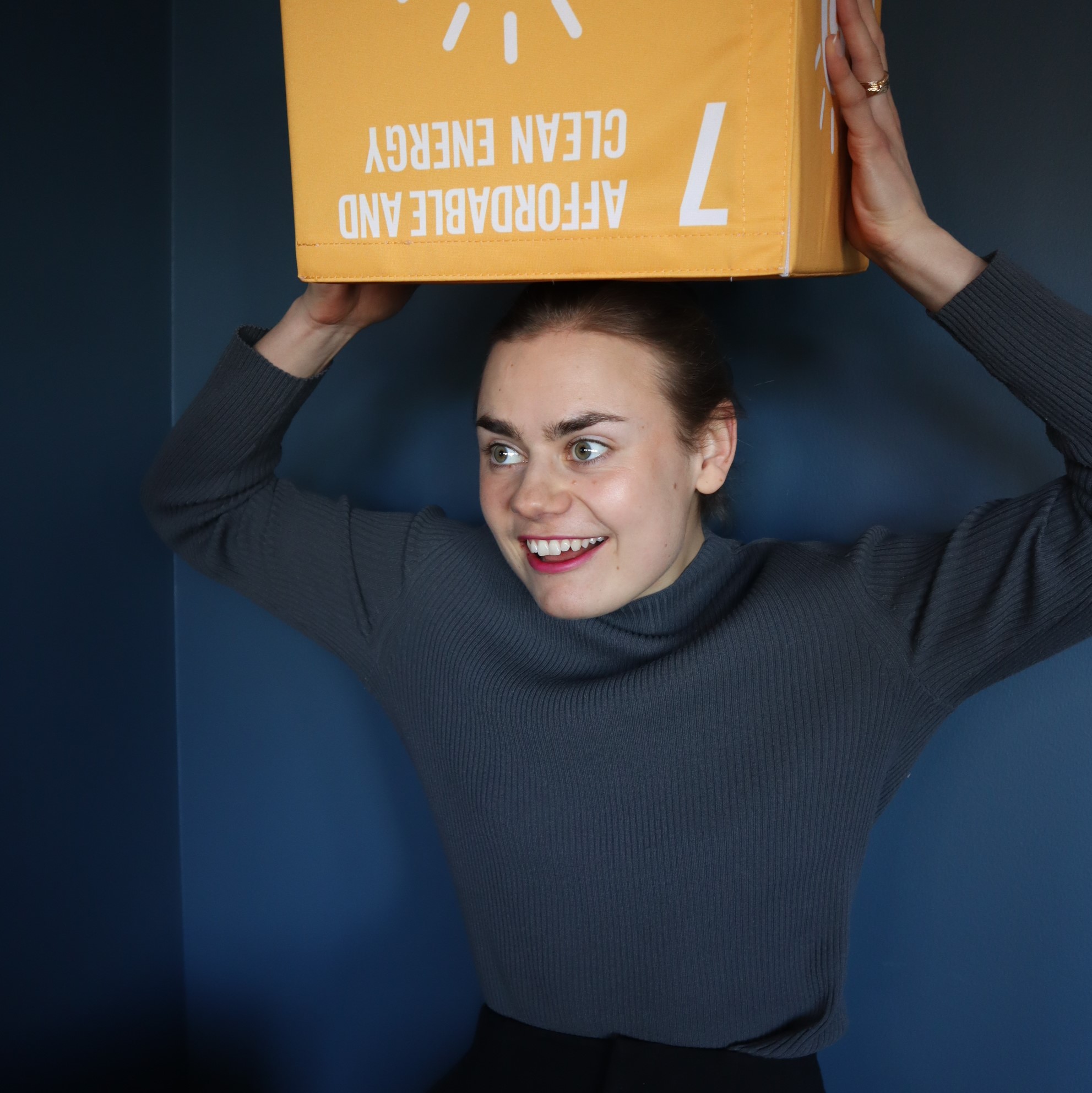 As the sustainability advocate for Bertling Sweden, Matilda will ensure that the Swedish office meets our Global Sustainability KPIs. She will also oversee the Sustainability Team that consists of six people that gather for weekly meetings to discuss ongoing sustainability projects.

In addition to keeping up the good work in our Sustainability Team with my great teammates, I hope to deepen the conversation and collaboration regarding sustainability issues across all Bertling Offices. I think we have a lot to learn from each other and I really think we can support each other on Bertling's common Road to Zero. In particular, I wish to find sustainable solutions together that we can bring to the market, solutions that can help our clients on their sustainability journeys.
WHAT DO YOU LOOK FORWARD TO THE MOST IN YOUR ROLE AS A SUSTAINABILITY ADVOCATE?
There are many things. But to mention one thing is to continue to drive projects with my fantastic colleagues that create sustainable value for our clients.