We are thrilled to highlight the successful partnership between Bertling Bulk Liquids and Columbus Logística Internacional, which has resulted in an exchange program. During this program, Renata Coelho, Operational Director at Columbus, had the privilege of spending five weeks at Bertling's office in Sweden, fostering knowledge sharing, cultural immersion, and the exploration of new business opportunities.
Renata's Role at Columbus:
As the Operational Director at Columbus, Renata is responsible for a wide range of operational activities, documentation, and development of the Pricing and Booking Desk sector. She is also involved in strategic planning, budgeting, and implementing operational improvements to enhance the company's overall performance.
Renata's exchange program in Sweden aims to "strengthen the relationship between Columbus and Bertling, seeking new business opportunities between Brazil and Sweden," Renata explains. She also looks forward to exchanging experiences and best practices with professionals throughout the logistics niche while immersing herself in the Swedish culture, and history, and exploring the country's natural landscapes.
Reflecting on her experience, Renata notes that "the transportation and logistics industry in Brazil and Sweden differ in several aspects."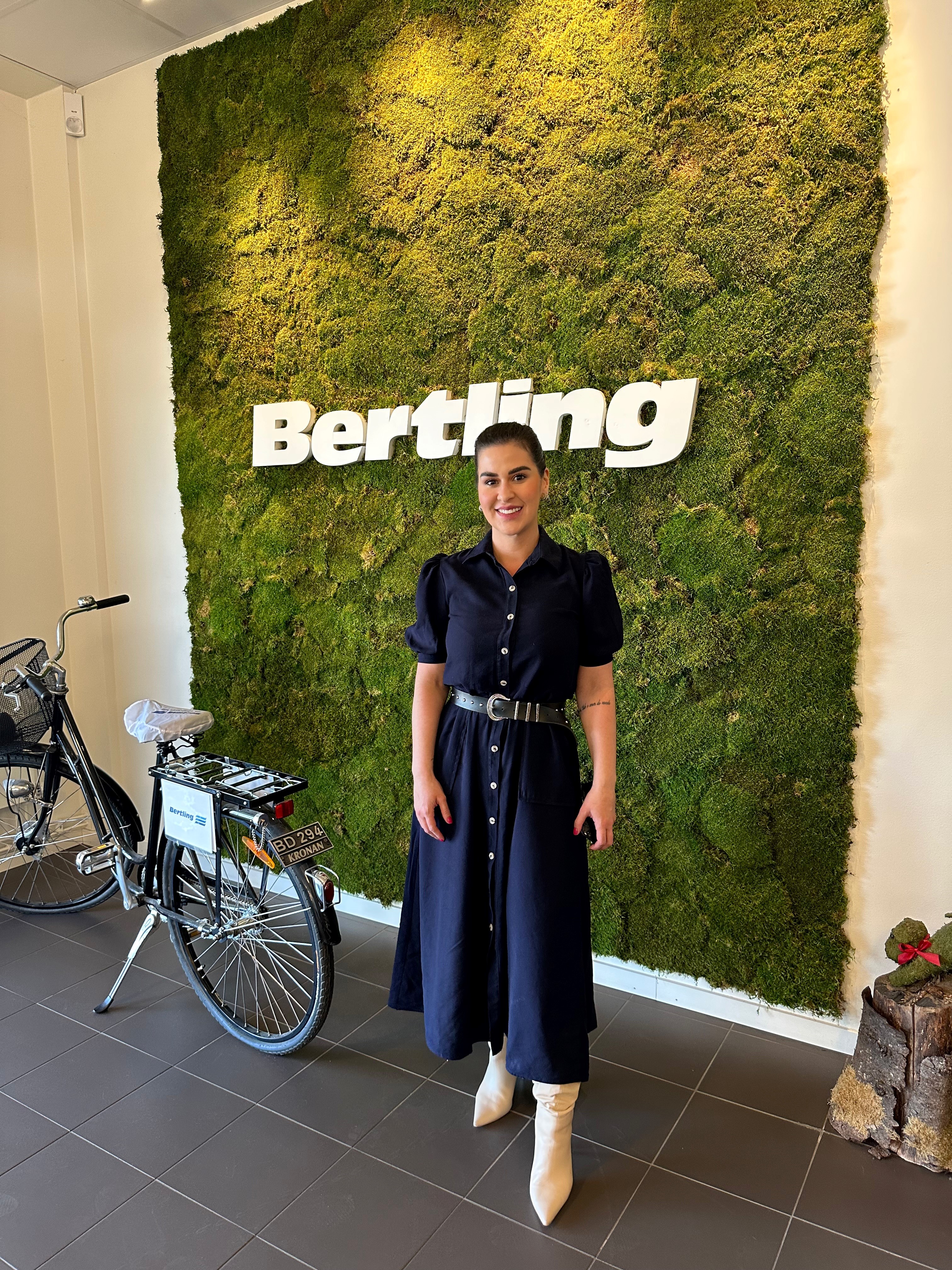 In Brazil, she highlights challenges related to infrastructure limitations, bureaucratic processes, and security concerns. On the other hand, Sweden benefits from "a highly developed transportation network, advanced technology integration, and efficient logistics systems," Renata adds.
Looking to the Future:
My time in Sweden has been an excellent opportunity for my professional and personal growth.
Renata says that she has gained insights into the Swedish work culture, efficiency-driven approaches, and sustainable logistics practices. Renata values the broader perspective and enhanced intercultural communication skills she has acquired through this exchange program.
She aspires to leverage her newfound knowledge and experiences to drive positive change within Columbus. She states, "I intend to integrate Swedish practices, particularly in sustainability, into our operations in Brazil." Renata is excited about the international connections and professional networks established during the exchange program, paving the way for future collaborations.
The Bertling and Columbus exchange program exemplifies the transformative power of international collaboration and cultural exchange. Renata Coelho's journey demonstrates the tremendous value of stepping outside one's comfort zone, embracing new environments, and fostering global connections.
In an interconnected world, we are excited to build bridges and enhance global partnerships in the dynamic realm of logistics.

In October, Henrik Andersson and Hilma Ståhl, from the Swedish office will go to Columbus' office in Brazil and learn more about the transport industry in the country and explore new business opportunities. Stay tuned for more inspiring stories of collaboration, growth, and innovation as Bertling and Columbus continue to foster global connections in the ever-evolving logistics industry.