Saudi Maritime Congress is the largest gathering of maritime and logistics industry professionals in the Kingdom. With over 2,000 visitors expected at the 2023 event, it is the best place for international companies to meet and do business with Saudi Arabia's maritime and logistics market.
The Al Khaldi-Bertling Logistics team will attend the Saudi Maritime Congress on 20-21 September 2023 at the Dhahran Expo in Dammam. Our joint venture which continues its growth within the Kingdom of Saudi Arabia shall be represented by the Middle East Regional and In-country Saudi teams.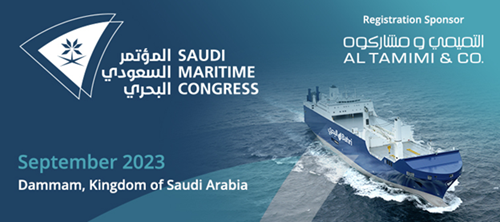 We are thrilled to attend the Maritime Congress, and look forward to a great event!