We are pleased to inform you that we will attend the IADC Drilling Middle East Conference & Exhibition, which will take place in Al Khobar, KSA on 14-15 November 2023. We have booked our own stand (nr. 23) for the event to highlight our JV company in Saudi Arabia and all the services we can offer.
The IADC Drilling Middle East Conference & Exhibition will bring together industry leaders and drilling professionals to discuss such challenges and share best practices. Cutting-edge technology advances, including drilling automation, will be featured, as will case studies of relevant technical achievements. The premier event will also highlight evolving approaches to safety and training, providing practical information on new tools and processes that can be used to improve HSE performance.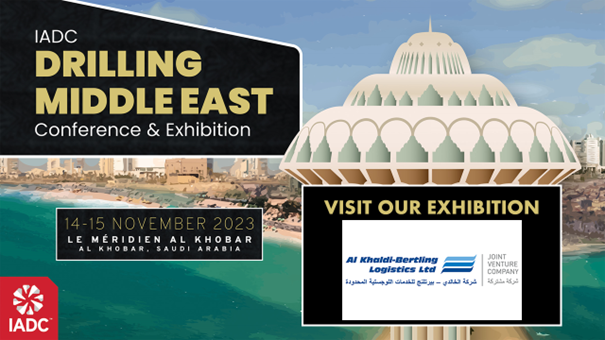 Our team from Bertling Dubai and Saudi Arabia will attend the event and represent our JV at the event in Al Khobar.
We look forward to an interesting conference.