JOC's 2023 Breakbulk & Project Cargo Conference is taking place in New Orleans this week from 19 – 21 April 2023.
Bertling is represented by John Hark, Roberto Prado, Starr Borden, and Piers Bedford. Please reach out to our colleagues to arrange a meeting. They will be around still today. 
About JOC's 2023 Breakbulk & Project Cargo Conference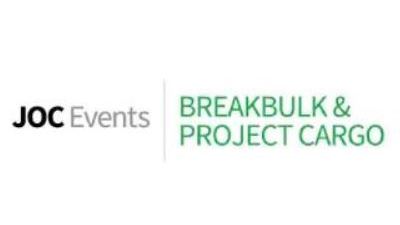 As the breakbulk and project cargo shipping market emerges from two years of pandemic-driven economic swings and historic supply chain disruption, one question is top of mind for stakeholders: Where do we go from here? The industry faces a brave new world, one in which supply chains and long-held assumptions must be revisited and perhaps reconfigured.
Relationships are the lifeblood of project and breakbulk logistics. Where do these relationships stand following the pandemic "spillover" market and its knock-on effects? Scarce tonnage and escalating freight rates and detention charges have left many shippers reeling. Are they confident that project and breakbulk logistics providers can and will deliver what they need as the pandemic market unwinds and new challenges come to light? COVID-19 and a changing geopolitical landscape have taught us that trade lanes, logistics services, sourcing, costs, and supply and demand can change suddenly from one day to the next.
The JOC Breakbulk and Project Cargo Conference in New Orleans, will explore the big-picture issues while drilling down into more granular topics including:
Risk mitigation for project and breakbulk shippers
Outlooks for the project cargo and renewables pipelines
How do shippers and service providers strengthen relationships
Increasing transparency in project supply chains
How the MPV/HL sector is planning to meet demand in the face of a tight tonnage supply and increasingly stringent IMO regulations
The lack of a "silver bullet" answer to the question of green/greener fuels
Barge, rail, and heavy-haul transport