Breakbulk Americas 2022 will take place in Houston this week from 27 – 29 September 2022 and we are getting ready for it. The stand builder is busy getting our new stand fully set up for the first visitors arriving tomorrow evening when the event will be officially opened.
We will again go for a "paperless" approach with no brochures or flyers being printed or handed out during the event. People can scan one of the QR codes shown on the back wall of our stand to read more information or download additional materials electronically from our website. Our stand will be G51. The latest floor plan can be viewed here.
Breakbulk Americas is the region's largest trade event for the project cargo and breakbulk industry. It will welcome experts from the project cargo and shipping industry from all over the world to reconnect after the 2-year Covid-caused break and discuss the latest industry developments.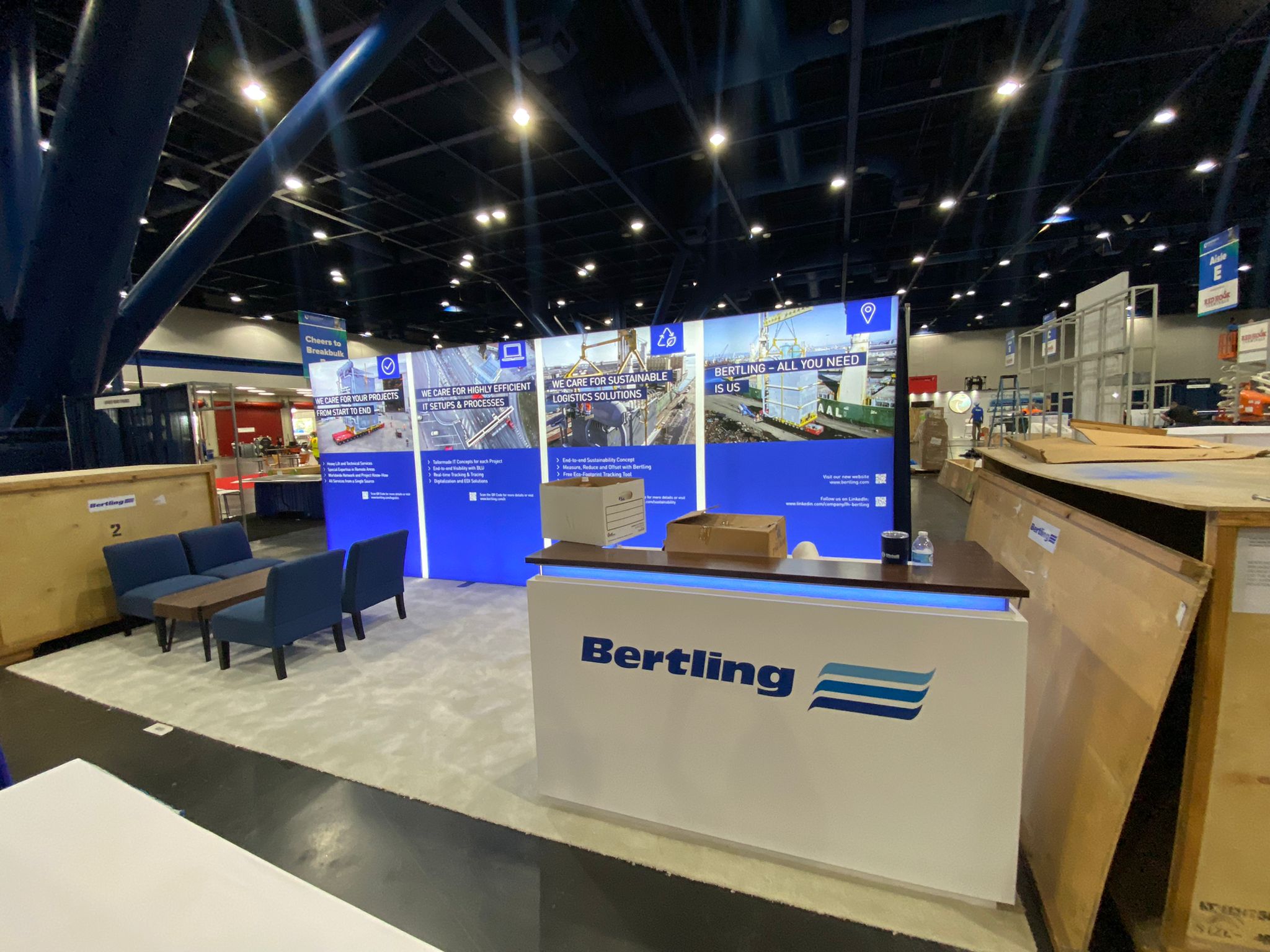 We look forward to Breakbulk Americas 2022 and to reconnecting again with our clients and business partners from inside and outside the Americas.