Today is International Day of Peace and we would like to raise awareness again to support Hanseatic Help, a Charity Organization which collects and delivers relief goods to Ukrainian refugees.
Hundreds of people - among them many children - still arrive in Hamburg every day, leaving their destroyed hometowns in Ukraine to stay in Germany for an unknown period of time, maybe even forever. And here starts the work of Hanseatic Help to provide refugees with relief goods for a good start in Germany, in particular hygiene items, baby items, clothes, and school items.
As the next school year started in August, we were happy to deliver school bags, rucksacks, kid's toys, and baby hygiene items for Hanseatic help to support their important work. See yourself: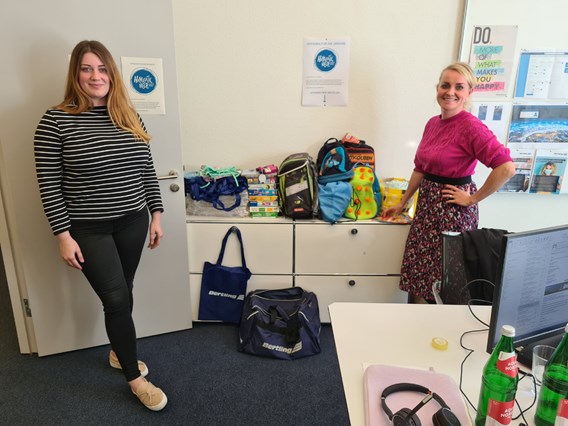 More about Hanseatic Help:
https://www.hanseatic-help.org
Now with the cooler time of the year starting in Germany, Hanseatic Help is looking for e.g. warm clothes, blankets, and other items, which can be donated at any time. All items needed are listed on their website: https://www.hanseatic-help.org/ukraine-hilfe/
Everybody can and is asked to help. We will make our marketing/tendering offices the permanent donation hub where colleagues from Germany can bring their donated goods anytime.